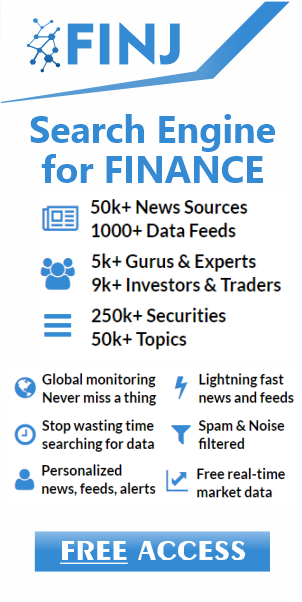 Sentiment for Raytheon Co (NYSE:RTN)
Raytheon Co (NYSE:RTN) institutional sentiment decreased to 1.06 in Q2 2019. Its down -0.40, from 1.46 in 2019Q1. The ratio is negative, as 446 active investment managers started new and increased equity positions, while 419 sold and decreased their positions in Raytheon Co. The active investment managers in our partner's database now own: 194.19 million shares, down from 198.48 million shares in 2019Q1. Also, the number of active investment managers holding Raytheon Co in their top 10 equity positions decreased from 17 to 14 for a decrease of 3. Sold All: 67 Reduced: 352 Increased: 340 New Position: 106.
Raytheon Company develops technologically integrated products, services, and solutions worldwide. The company has market cap of $55.34 billion. It operates through five divisions: Integrated Defense Systems ; Intelligence, Information and Services (IIS); Missile Systems (MS); Space and Airborne Systems (SAS); and Forcepoint. It has a 18.31 P/E ratio. The IDS segment provides integrated air and missile defense; land and sea radar solutions; command, control, communications, computers, cyber, and intelligence solutions; and naval combat and ship electronic systems.
The stock increased 0.64% or $1.27 during the last trading session, reaching $198.72. About 1.70 million shares traded. Raytheon Company (NYSE:RTN) has declined 5.76% since September 13, 2018 and is downtrending. It has underperformed by 5.76% the S&P500.
Analysts await Raytheon Company (NYSE:RTN) to report earnings on October, 24. They expect $2.86 earnings per share, up 27.11 % or $0.61 from last year's $2.25 per share. RTN's profit will be $796.49 million for 17.37 P/E if the $2.86 EPS becomes a reality. After $2.92 actual earnings per share reported by Raytheon Company for the previous quarter, Wall Street now forecasts -2.05 % negative EPS growth.
Oakmont Corp holds 6.59% of its portfolio in Raytheon Company for 249,576 shares. Soroban Capital Partners Lp owns 1.61 million shares or 4.21% of their US portfolio. Moreover, Mu Investments Co. Ltd. has 3.84% invested in the company for 34,700 shares. The Michigan-based Lafleur & Godfrey Llc has invested 3.79% in the stock. Old Point Trust & Financial Services N A, a Virginia-based fund reported 42,505 shares.
Raytheon Company (NYSE:RTN) Ratings Coverage
Ratings analysis reveals 25% of Raytheon's analysts are positive. Out of 4 Wall Street analysts rating Raytheon, 1 give it "Buy", 0 "Sell" rating, while 3 recommend "Hold". The lowest target is $19500 while the high is $21800. The stock's average target of $204 is 2.66% above today's ($198.72) share price. RTN was included in 5 notes of analysts from April 3, 2019. The company was downgraded on Tuesday, June 11 by Vertical Research. The stock of Raytheon Company (NYSE:RTN) earned "Neutral" rating by UBS on Wednesday, April 3. The rating was maintained by Stifel Nicolaus on Monday, June 10 with "Buy". The rating was downgraded by Buckingham Research on Monday, June 24 to "Neutral".
More notable recent Raytheon Company (NYSE:RTN) news were published by: Seekingalpha.com which released: "Raytheon added to BofA's U.S. 1 List – Seeking Alpha" on August 20, 2019, also Seekingalpha.com with their article: "Javelin missiles remotely launched from unmanned vehicle – Seeking Alpha" published on September 10, 2019, Streetinsider.com published: "Raytheon (RTN), Hanwha Systems partner to upgrade Identification Friend or Foe systems – StreetInsider.com" on September 10, 2019. More interesting news about Raytheon Company (NYSE:RTN) were released by: Finance.Yahoo.com and their article: "The Pentagon Pulls the Plug on Boeing's Multibillion-Dollar Ballistic Interceptor – Yahoo Finance" published on August 25, 2019 as well as Prnewswire.com's news article titled: "Faruqi & Faruqi, LLP Announces Filing of a Class Action Lawsuit Against Raytheon Company (RTN) – PRNewswire" with publication date: August 14, 2019.
Receive News & Ratings Via Email - Enter your email address below to receive a concise daily summary of the latest news and analysts' ratings with our FREE daily email newsletter.